Charley Crockett
Cassandra Lewis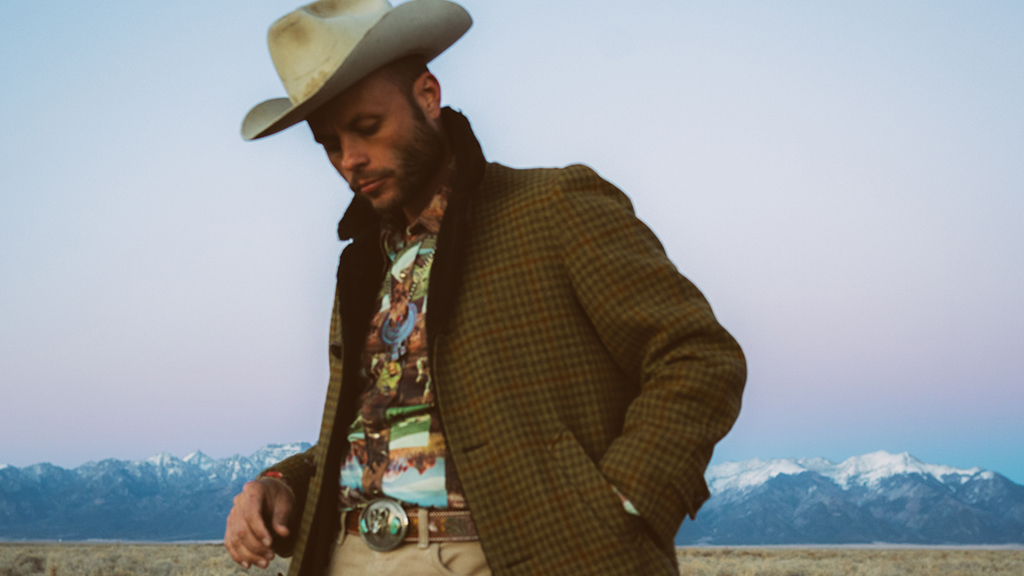 This event is all ages.
$35.00 – General Admission
$35.00 – Reserved Seating
$49.50 – Reserved Seating
*plus applicable service fees
For an additional $60.00, you can opt in to upgrade your experience to include access to the exclusive Telegraph Room before, during and after the show! Please note all Telegraph Room upgrades are subject to availability.
Join us at The Den one hour before doors for food & drinks!
All doors & show times subject to change.
Add this event to your calendar:
Tapped by Garden & Gun as an artist "shaping up to be one of country music's most prolific torchbearers," a "must-see live performer" by Rolling Stone, and a "force to be reckoned with" by CMT, Charley Crockett crafts his singular "Gulf & Western" sound — described as "very 21st century and very vintage" by NPR Music — by synthesizing country, blues, soul, Cajun, R&B and other pieces of American Roots music. And when his voice comes out of your speakers, there is no confusing him for any other artist. As the Wall Street Journal writes, "Mr. Crockett's unique vocal style is one third Ernest Tubb honky-tonk with clipped-word diction, one third Bill Withers low-key, soulful crooning, and one third jazzy French Quarter second-line swagger."
In 2022 Charley Crockett brought The Man From Waco tour to a long list of sold-out venues across the U.S and sold out his European tour in the same year. Crockett also made waves throughout the year with a series of noteworthy media appearances including CBS Mornings, CBS "Saturday Sessions" and Jimmy Kimmel Live!
Crockett's album The Man From Waco, released in fall of 2022 via Son of Davy/Thirty Tigers, was #1 for 10 weeks on the Americana Albums chart, reached over 18M streams, and notched the #2 spot on Rolling Stone's Best Country and Americana Albums of 2022. His song "I'm Just A Clown" from the same album was Top 10 on the Mediabase AAA chart for 5 weeks and spent 12 weeks at #1 on the Americana Singles chart.
Crockett wrote or co-wrote all 14 songs on the album, and in many ways The Man From Waco is the purest distillation of his artistry to date. What started as a demo session with producer Bruce Robison at Robison's studio The Bunker outside Austin, TX turned into the first album Crockett has ever made with his band The Blue Drifters backing him from start to finish. Mostly first takes with only a handful of overdubs, The Man From Waco was Crockett's refinement of his "Gulf & Western" sound and continues to captivate an ever-growing legion of fans.
"I just wanted an honest partnership: do it at your place, live to tape, everybody in the room," Crockett says of the recording experience, and Robison was happy to accommodate. "The magic is in the performances on that tape. That's what Bruce wanted to do, that's what I wanted to do. When we were done, I said 'these are masters, not demos.'"
The trajectory for 2023 and beyond continues to light up for Crockett, who is set to appear on stages across the country this year in both headline shows and alongside fellow artists like Tyler Childers, Chris Stapleton, Marcus King and more. With an aggressive schedule on the calendar for the remainder of the year, Crockett has already gone overseas for his first-ever headlining tour in Australia, made his debut on NPR's Tiny Desk, and joined the lineups of major festivals and events including Bonnaroo, Railbird, NASCAR Chicago, and Willie Nelson's 90th Birthday —in addition to releasing and creating new music throughout the year, including the new-to-radio single, "Trinity River."